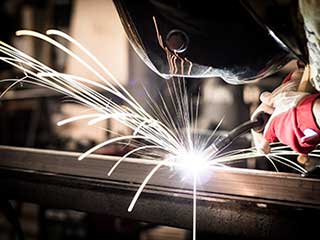 If your residential or commercial gate system has broken down, we know how important it is to get it fixed as fast as possible. Even if it still is able to work haphazardly, a system that's not operating smoothly can be difficult and inconvenient to deal with. Our team can offer you a wide range of repair services, and our professional technicians can handle any job that needs doing.
Finding And Fixing Problems
Our expert technicians are highly experienced and know what problems gate systems are prone to developing. This lets us get to the root of the issue quickly, identify the underlying cause and apply a long-lasting solution. Whether it's a couple of damaged hinges that require some welding repair or a scenario where the sensors fail to properly detect an obstacle, our team can help you.
There's Always A Solution
We offer repair services for every issue that can arise. If the track starts to develop some dents our technicians can straighten them out and make sure your gate doesn't get stuck. If you're experiencing electrical problems with the opener or the intercom system, we'll make sure their wires are in a good condition and haven't detached or fried. If we find any that did, we'll replace them on the spot.
Commercial Service Solutions
Our gate repair services aren't limited to residential properties. If the entry system of your business isn't working properly, our team can help you with that as well. A malfunctioning gate can have a big impact on your daily business, making it hard for employees and/or customers to arrive or leave. To get your system working again quickly, contact our team today.
Schedule An Appointment Today
No matter what problem you're having with your automatic gate, our experienced technicians can provide you with a perfect solution. Contact Garage Door Repair Grand Prairie today to get the best service around.
But wait, there's more! We also offer:
Program Doorking Intercom
Gate Exit Sensor Installation
Sliding Gate Safety Sensors